استماع
The BRAINKILLER -> DANKS -> SevenG -> SYNTHETiC HYPE (MTG Mix).
The BRAINKILLER -> DANKS -> SevenG -> SYNTHETiC HYPE (MTG Mix)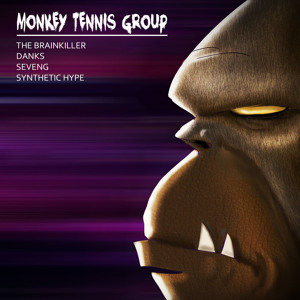 رمز الاستجابة السريعة
وصف
This Mix volleys "Evil Breaks" across "the Pond". Your First DJ is non other than The Brainkiller. His section starts our journey with deep melodies and plenty of Bass, a staple of TBK for over 10 years. You can find several tracks in this mix on his current Album for FunnDark Records called S.E.N.I. Vol. 3. You can also find many of his hits on Musication Records, including the future release Freedom. Following The Brainkiller, our mix takes us to Miami, where DANKS lays his style of mixing upon the crowd. High Energy Dance Drama is his game and this section shows his flavor. From the beaches of Miami we journey back to the beaches of Spain, where SevenG takes control of this session. SevenG serves us with more intensity, delivering great breaks with a groove. Several of SevenG's current hits are included and one unreleased remix due out on Distortion Records very soon! Last we journey back across the Atlantic, continuing our Tour of Breaks Mania in Vancouver, Canada. The duo of Synthetic Hype takes our journey out with their Signature Style of breaks. These MTG Vets always deliver an amazing ride, with proper track selection and flawless mixing. What a Long Strange Trip Its Been! Artwork provided by Adrian Zambrana of Acquarts facebook.com/acquarts VERY SOON: www.mtgdj.com soundcloud.com/thebrainkiller 01 - The Brainkiller - Different 02 - UNKNOWN 03 - The Brainkiller - Heisenberg 04 - The Brainkiller - Hands Up! 05 - The Brainkiller - About You 06 - The Brainkiller Ft. Wardian - Wipe Down soundcloud.com/dj-danks 07 - The Brainkiller - Music & Science (Guau Remix) 08 - Perfect Kombo - Intercooler (Original Mix) 09 - Peter Paul - City of Angels (Original Mix) 10 - Lunathics - Tonight (Alt-A Remix) soundcloud.com/seveng 11 - Open Cluster - Lyra (SevenG Remix) Bombeatz Music 12 - SevenG - Just Trust Me (Original Mix) The Pooty Club Records 13 - Yankee - Sweet Dreams (SevenG Remix) Distortion Records [Out Soon] 14 - SevenG & KL2 - The Big Bang Funky (Original Mix) Teknical Records soundcloud.com/synthetichype 15 - Zomboy - Patient Zero 16 - Kelle - Try Me 17 - Synthetic Hype - L.A.